Top NickName Generator
---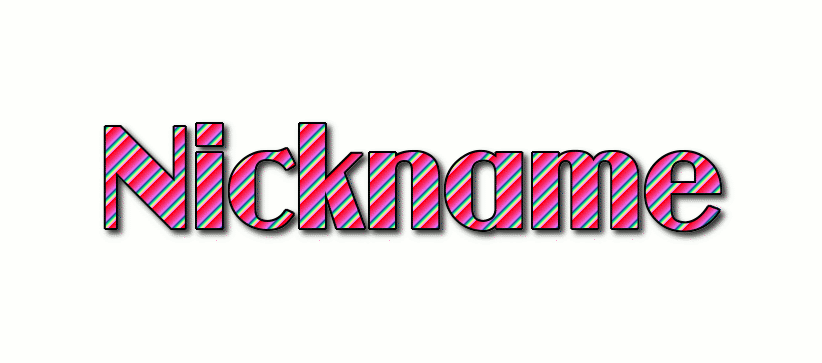 How does nickname generation work?
The nickname generation is done with a syntactic syllabification system. That is, we use multiple pseudonyms and do a syllable breakdown to provide you with a unique and random name. It is also possible with our tool to define an additional word necessary for the creation of the nickname.
Create your nicknames for free using the nickname generator. Now you don't have to think about different, cool, and unique nicknames. Just click on the generate button and the new randomly generated nickname will appear. You can easily use it for your hero in any online game or battle game. Fantasy game characters can also be named by new nicknames that sound from this nickname app. You can also create a pseudonym, nickname, name, game alias for yourself using randomly generated symbols in the nickname generator application.
Do you think your nickname is too boring? Or are all the legal names and usernames already in use and you are not the first? Create a sophisticated nickname in one click using this name creator. You can copy this text and modify it as you wish. There is no problem adding smiles, special symbols, or modifications to the nickname generated by the parents. It is completely random, with special language features. So, your nickname or name would also be different from other nicknames.
Customize or change your nicknames every day. Show your skill in online games with these beautiful nicknames. Everyone could rate your nick, just create and copy it. The individual nickname is what each player needs to do their best. There are different symbols for generating sophisticated nicknames.
You can easily customize the nickname length to create short or long nicknames.
How To Use nicknames Generator Tool?
Using this tool is easy. Even the ones who are using it for the first time can figure it out in seconds. Just follow these steps and you will also be able to generate nicknames font text.
Copy the text you want to convert.
Now, paste it into the box on top of this page
Click Generate button, and your nickname will be generated.
You can click the more button to load more nicknames.
Thank you for using this tool, If you have any queries or suggestions you can comment below. Also if you are facing any problems using this tool you can comment below and we will help you out.